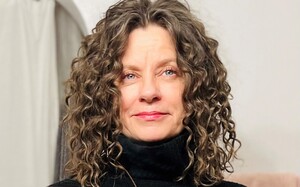 Hello, I'm Deb, current graduate student at Lakeland University, working on a Master's Degree in Clinical Mental Health.  As a therapist-in-training I draw on the "mind, body, and spirit" theme in a holistic approach to helping you improve your overall mental health and well-being. 
My journey has brought me through a number of industries and positions where I have continued to find new ways to connect with people to help them live their most meaningful lives.  In 2007, after 25+ years in retail, I was looking for a way to help others improve their lives through yoga.  In my time as a certified yoga instructor, I helped client gain a new appreciation and understanding of how their bodies and minds work together. Several years later, 2009, I had the desire to increase this knowledge, so I became a licensed massage therapist graduating from Blue Sky School of Professional Massage and Therapeutic Bodywork.  In 2022, while researching the Psychology of the Body, I felt the desire to branch out to help further in the counseling field.
My never-ending curiosity in the mind-body connection, with yoga and massage experience, has brought me here today.  As an intern, at Michael Noll Counseling, LLC, I am learning to be the most effective therapist I can be, while using the tricks and tools that have made me successful in yoga, massage and even retail. 
As you begin feeling like you're ready to heal, you may have a difficult time finding someone you feel comfortable opening up with and confide to. Your anxiety or depression feels out of control, or you're having a difficult time in your current life transition. You either do not have insurance or prefer not to use yours.  The idea of finding someone to talk with scares the hell out of you.  Maybe you're afraid of finding help that's "really expensive" or "too fancy".  Or maybe, my approach is exactly what you need.  I am currently accepting cash pay only clients, for a small fee.