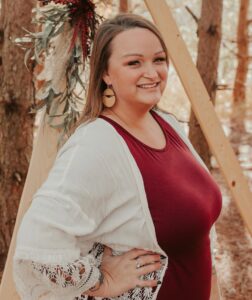 You're ready to heal, but having a hard time finding someone you can confide in and feel comfortable opening up to. Your drinking or substance use has gotten out of control, or you're feeling anxious, maybe depressed.  You either don't have insurance or prefer not to use yours.  The idea of finding someone to talk with scares the hell out of you.  Maybe you're afraid of finding help that's "really expensive" or "too fancy".
Hello, I am Hannah, Menasha native, current graduate student at Lakeland University (Clinical Mental Health), Clinical Substance Abuse Counselor (CSAC) and counselor-in-training this summer at Michael Noll Counseling.  I believe that helping individuals through their unique challenges is where my gifts are.  Whether you're dealing with anxiety, depression, relationship issues, addiction, trauma, or dealing with legal issues – I am here to help.
In the past, I have worked with the Department of Corrections (DOC), Child Protective Services (CPS), in both the inpatient and outpatient settings, and several local substance abuse centers, These experiences give me insight into your unique struggles – because they've been mine, too.  There is no "one size fits all" style of working with a mental health professional and what works for one, doesn't work for the next.  I am ready to work with you to find the best way to "get through" what you're going through.  I am committed personally and professionally to ethically and legally serve diverse populations of adults (ages 18+) facing mental health challenges and relationship obstacles.