Feel like you're stuck in a wind-tunnel most days with anxious thoughts spinning around you?
Feel like waves of emotion are crashing all around you with no serene waters in sight?


Feel like a wind-up toy simply "going, going, going" never finding the time to breathe or relax?
Feel surrounded by storm clouds of stress and find yourself yearning for some sunshine?
---
Come to Skills Group for relief from all that chaos!

This "Skills" Group is designed to help individuals increase core mindfulness (ability to stay in the moment), aid in interpersonal effectiveness (ability to interact with others) and emotional regulation (keep your emotions/feelings from getting away from you), and improve your overall tolerance to distress (be able to "get through it").
---
Through meaningful guided practices, discussion, and activities, we can help you in rediscovering your inner joy and lead you back to that state of serenity.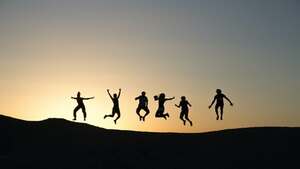 ---
Join Jennifer Srnka, LCSW Thursdays from 3 – 5pm beginning February 25th!
You won't want to miss out on this unique and blissful opportunity, we hope to see you there!
---
Fill out the form to sign up to find out more info!
eyJpZCI6IjE3IiwibGFiZWwiOiJTa2lsbHMgR3JvdXAgU2lnbiBVcCIsImFjdGl2ZSI6IjEiLCJvcmlnaW5hbF9pZCI6IjEiLCJ1bmlxdWVfaWQiOiJ3ZWZqMiIsInBhcmFtcyI6eyJlbmFibGVGb3JNZW1iZXJzaGlwIjoiMCIsInRwbCI6eyJ3aWR0aCI6IjEwMCIsIndpZHRoX21lYXN1cmUiOiIlIiwiYmdfdHlwZV8wIjoibm9uZSIsImJnX2ltZ18wIjoiIiwiYmdfY29sb3JfMCI6IiM4MWQ3NDIiLCJiZ190eXBlXzEiOiJjb2xvciIsImJnX2ltZ18xIjoiIiwiYmdfY29sb3JfMSI6IiNkOWUyZTIiLCJiZ190eXBlXzIiOiJjb2xvciIsImJnX2ltZ18yIjoiIiwiYmdfY29sb3JfMiI6IiMzMzMzMzMiLCJiZ190eXBlXzMiOiJjb2xvciIsImJnX2ltZ18zIjoiIiwiYmdfY29sb3JfMyI6IiMzMzMzMzMiLCJmaWVsZF9lcnJvcl9pbnZhbGlkIjoiIiwiZm9ybV9zZW50X21zZyI6IlRoYW5rIHlvdSBmb3IgY29udGFjdGluZyB1cyEiLCJmb3JtX3NlbnRfbXNnX2NvbG9yIjoiIzRhZThlYSIsImhpZGVfb25fc3VibWl0IjoiMSIsInJlZGlyZWN0X29uX3N1Ym1pdCI6Imh0dHBzOlwvXC9taWNoYWVsbm9sbGNvdW5zZWxpbmcuY29tXC9za2lsbHNfdGhhbmtfeW91XC8iLCJyZWRpcmVjdF9vbl9zdWJtaXRfbmV3X3duZCI6IjEiLCJlbWFpbF9mb3JtX2RhdGFfYXNfdGJsIjoiMSIsInRlc3RfZW1haWwiOiJqZW5uaWZlckBtaWNoYWVsbm9sbGNvdW5zZWxpbmcuY29tIiwic2F2ZV9jb250YWN0cyI6IjEiLCJleHBfZGVsaW0iOiI7IiwiZmJfY29udmVydF9iYXNlIjoiIiwiZmllbGRfd3JhcHBlciI6IjxkaXYgW2ZpZWxkX3NoZWxsX2NsYXNzZXNdIFtmaWVsZF9zaGVsbF9zdHlsZXNdPltmaWVsZF08XC9kaXY+In0sImZpZWxkcyI6W3siYnNfY2xhc3NfaWQiOiI2IiwibmFtZSI6ImZpcnN0X25hbWUiLCJsYWJlbCI6IiIsInBsYWNlaG9sZGVyIjoiRmlyc3QgTmFtZSIsInZhbHVlIjoiIiwiaHRtbCI6InRleHQiLCJtYW5kYXRvcnkiOiIxIiwibWluX3NpemUiOiIiLCJtYXhfc2l6ZSI6IiIsImFkZF9jbGFzc2VzIjoiIiwiYWRkX3N0eWxlcyI6IiIsImFkZF9hdHRyIjoiIiwidm5fb25seV9udW1iZXIiOiIwIiwidm5fb25seV9sZXR0ZXJzIjoiMCIsInZuX3BhdHRlcm4iOiIwIn0seyJic19jbGFzc19pZCI6IjYiLCJuYW1lIjoibGFzdF9uYW1lIiwibGFiZWwiOiIiLCJwbGFjZWhvbGRlciI6Ikxhc3QgTmFtZSIsInZhbHVlIjoiIiwiaHRtbCI6InRleHQiLCJtYW5kYXRvcnkiOiIwIiwibWluX3NpemUiOiIiLCJtYXhfc2l6ZSI6IiIsImFkZF9jbGFzc2VzIjoiIiwiYWRkX3N0eWxlcyI6IiIsImFkZF9hdHRyIjoiIiwidm5fb25seV9udW1iZXIiOiIwIiwidm5fb25seV9sZXR0ZXJzIjoiMCIsInZuX3BhdHRlcm4iOiIwIn0seyJic19jbGFzc19pZCI6IjYiLCJuYW1lIjoiZW1haWwiLCJsYWJlbCI6IiIsInBsYWNlaG9sZGVyIjoiRW1haWwiLCJ2YWx1ZSI6IiIsImh0bWwiOiJlbWFpbCIsIm1hbmRhdG9yeSI6IjEiLCJtaW5fc2l6ZSI6IiIsIm1heF9zaXplIjoiIiwiYWRkX2NsYXNzZXMiOiIiLCJhZGRfc3R5bGVzIjoiIiwiYWRkX2F0dHIiOiIiLCJ2bl9vbmx5X251bWJlciI6IjAiLCJ2bl9vbmx5X2xldHRlcnMiOiIwIiwidm5fcGF0dGVybiI6IjAifSx7ImJzX2NsYXNzX2lkIjoiNiIsIm5hbWUiOiJQaG9uZSIsImxhYmVsIjoiIiwicGxhY2Vob2xkZXIiOiJQaG9uZSAjIiwidmFsdWUiOiIiLCJ2YWx1ZV9wcmVzZXQiOiIiLCJodG1sIjoibnVtYmVyIiwibWFuZGF0b3J5IjoiMSIsIm1pbl9zaXplIjoiIiwibWF4X3NpemUiOiIiLCJhZGRfY2xhc3NlcyI6IiIsImFkZF9zdHlsZXMiOiIiLCJhZGRfYXR0ciI6IiIsInZuX29ubHlfbnVtYmVyIjoiMCIsInZuX29ubHlfbGV0dGVycyI6IjAiLCJ2bl9wYXR0ZXJuIjoiZCsiLCJ2bl9lcXVhbCI6IiIsImljb25fY2xhc3MiOiIiLCJpY29uX3NpemUiOiIiLCJpY29uX2NvbG9yIjoiIiwidGVybXMiOiIifSx7ImJzX2NsYXNzX2lkIjoiNiIsIm5hbWUiOiJtYXJrZXRpbmciLCJsYWJlbCI6IkhvdyBkaWQgeW91IGhlYXIgYWJvdXQgdGhpcyBncm91cD8iLCJ2YWx1ZSI6IkZhY2Vib29rIiwidmFsdWVfcHJlc2V0IjoiIiwiaHRtbCI6InNlbGVjdGxpc3QiLCJtYW5kYXRvcnkiOiIxIiwibGFiZWxfZGVsaW0iOiIiLCJhZGRfY2xhc3NlcyI6IiIsImFkZF9zdHlsZXMiOiJ3aWR0aDsgMjUgcHg7IiwiYWRkX2F0dHIiOiIiLCJpY29uX2NsYXNzIjoiIiwiaWNvbl9zaXplIjoiIiwiaWNvbl9jb2xvciI6IiIsInRlcm1zIjoiIiwib3B0aW9ucyI6W3sibmFtZSI6IlBzeWNob2xvZ3kgVG9kYXkiLCJsYWJlbCI6IlBzeWNob2xvZ3kgVG9kYXkifSx7Im5hbWUiOiJGYWNlYm9vayIsImxhYmVsIjoiRmFjZWJvb2sifSx7Im5hbWUiOiJJbnRlcm5ldCBTZWFyY2giLCJsYWJlbCI6IkludGVybmV0IFNlYXJjaCJ9LHsibmFtZSI6IkZyaWVuZCIsImxhYmVsIjoiRnJpZW5kIn0seyJuYW1lIjoiT3RoZXIgQWdlbmN5IiwibGFiZWwiOiJPdGhlciBBZ2VuY3kifV19LHsiYnNfY2xhc3NfaWQiOiI2IiwibmFtZSI6IlRpbWUiLCJsYWJlbCI6IldoYXQgdGltZSB3b3JrcyBiZXN0IHRvIGNvbnRhY3QgeW91IiwidmFsdWUiOiIiLCJ2YWx1ZV9wcmVzZXQiOiIiLCJodG1sIjoiY2hlY2tib3hsaXN0IiwibWFuZGF0b3J5IjoiMCIsImxhYmVsX2RlbGltIjoiIiwiZGlzcGxheSI6ImNvbCIsImFkZF9jbGFzc2VzIjoiIiwiYWRkX3N0eWxlcyI6IiIsImFkZF9hdHRyIjoiIiwiaWNvbl9jbGFzcyI6IiIsImljb25fc2l6ZSI6IiIsImljb25fY29sb3IiOiIiLCJ0ZXJtcyI6IiIsIm9wdGlvbnMiOlt7Im5hbWUiOiJNb3JuaW5ncyIsImxhYmVsIjoiOSBhLm0uIC0gMTIgcC5tLiJ9LHsibmFtZSI6IkFmdGVybm9vbnMiLCJsYWJlbCI6IjEyIHAubS4gLSA0IHAubS4ifSx7Im5hbWUiOiJFdmVuaW5ncyIsImxhYmVsIjoiNSBwLm0uIC0gOSBwLm0uIn1dfSx7ImJzX2NsYXNzX2lkIjoiMTIiLCJuYW1lIjoibWVzc2FnZSIsImxhYmVsIjoiV2hhdCBpcyB0aGUgYmlnZ2VzdCBpc3N1ZSB5b3UgZmVlbCB5b3UgYXJlIGRlYWxpbmcgd2l0aCByaWdodCBub3c/IiwicGxhY2Vob2xkZXIiOiIiLCJ2YWx1ZSI6IiIsInZhbHVlX3ByZXNldCI6IiIsImh0bWwiOiJ0ZXh0YXJlYSIsIm1hbmRhdG9yeSI6IjEiLCJtaW5fc2l6ZSI6IiIsIm1heF9zaXplIjoiIiwiYWRkX2NsYXNzZXMiOiIiLCJhZGRfc3R5bGVzIjoiIiwiYWRkX2F0dHIiOiIiLCJ2bl9vbmx5X251bWJlciI6IjAiLCJ2bl9vbmx5X2xldHRlcnMiOiIwIiwidm5fcGF0dGVybiI6IjAiLCJ2bl9lcXVhbCI6IiIsImljb25fY2xhc3MiOiIiLCJpY29uX3NpemUiOiIiLCJpY29uX2NvbG9yIjoiIiwidGVybXMiOiIifSx7ImJzX2NsYXNzX2lkIjoiMTIiLCJuYW1lIjoiQ2hhbmdlIiwibGFiZWwiOiJXaGF0IHdvdWxkIHlvdSBsaWtlIHRvIGNoYW5nZT8iLCJwbGFjZWhvbGRlciI6IiIsInZhbHVlIjoiIiwidmFsdWVfcHJlc2V0IjoiIiwiaHRtbCI6InRleHQiLCJtYW5kYXRvcnkiOiIwIiwibWluX3NpemUiOiIiLCJtYXhfc2l6ZSI6IiIsImFkZF9jbGFzc2VzIjoiIiwiYWRkX3N0eWxlcyI6IiIsImFkZF9hdHRyIjoiIiwidm5fb25seV9udW1iZXIiOiIwIiwidm5fb25seV9sZXR0ZXJzIjoiMCIsInZuX3BhdHRlcm4iOiIiLCJ2bl9lcXVhbCI6IiIsImljb25fY2xhc3MiOiIiLCJpY29uX3NpemUiOiIiLCJpY29uX2NvbG9yIjoiIiwidGVybXMiOiIifSx7ImJzX2NsYXNzX2lkIjoiMTIiLCJuYW1lIjoib3RoZXIiLCJsYWJlbCI6IklzIHRoZXJlIGFueXRoaW5nIGVsc2UgeW91IHdvdWxkIGxpa2UgdG8gbGV0IHVzIGtub3cgYmVmb3JlIHdlIHNjaGVkdWxlIGEgY2FsbD8iLCJwbGFjZWhvbGRlciI6IiIsInZhbHVlIjoiIiwidmFsdWVfcHJlc2V0IjoiIiwiaHRtbCI6InRleHQiLCJtYW5kYXRvcnkiOiIwIiwibWluX3NpemUiOiIiLCJtYXhfc2l6ZSI6IiIsImFkZF9jbGFzc2VzIjoiIiwiYWRkX3N0eWxlcyI6IiIsImFkZF9hdHRyIjoiIiwidm5fb25seV9udW1iZXIiOiIwIiwidm5fb25seV9sZXR0ZXJzIjoiMCIsInZuX3BhdHRlcm4iOiIiLCJ2bl9lcXVhbCI6IiIsImljb25fY2xhc3MiOiIiLCJpY29uX3NpemUiOiIiLCJpY29uX2NvbG9yIjoiIiwidGVybXMiOiIifSx7ImJzX2NsYXNzX2lkIjoiNiIsIm5hbWUiOiJzZW5kIiwibGFiZWwiOiJTZW5kIiwiaHRtbCI6InN1Ym1pdCIsImFkZF9jbGFzc2VzIjoiIiwiYWRkX3N0eWxlcyI6IiIsImFkZF9hdHRyIjoiIn0seyJic19jbGFzc19pZCI6IjYiLCJuYW1lIjoicmVzZXQiLCJsYWJlbCI6IlJlc2V0IiwiaHRtbCI6InJlc2V0IiwiYWRkX2NsYXNzZXMiOiIiLCJhZGRfc3R5bGVzIjoiIiwiYWRkX2F0dHIiOiIifV0sIm9wdHNfYXR0cnMiOnsiYmdfbnVtYmVyIjoiNCJ9fSwiaW1nX3ByZXZpZXciOiJiYXNlLWNvbnRhY3QuanBnIiwidmlld3MiOiIyMiIsInVuaXF1ZV92aWV3cyI6IjEwIiwiYWN0aW9ucyI6IjAiLCJzb3J0X29yZGVyIjoiMSIsImlzX3BybyI6IjAiLCJhYl9pZCI6IjAiLCJkYXRlX2NyZWF0ZWQiOiIyMDIxLTAyLTIyIDAxOjQ3OjQwIiwiaW1nX3ByZXZpZXdfdXJsIjoiaHR0cHM6XC9cL21pY2hhZWxub2xsY291bnNlbGluZy5jb21cL3dwLWNvbnRlbnRcL3BsdWdpbnNcL2NvbnRhY3QtZm9ybS1ieS1zdXBzeXN0aWNcL2Fzc2V0c1wvZm9ybXNcL2ltZ1wvcHJldmlld1wvYmFzZS1jb250YWN0LmpwZyIsInZpZXdfaWQiOiIxN181Nzc3OTQiLCJ2aWV3X2h0bWxfaWQiOiJjc3BGb3JtU2hlbGxfMTdfNTc3Nzk0IiwiY29ubmVjdF9oYXNoIjoiYmQ3YTk0YzA1NjFiM2ZjYWQ0ZjBhZmQ1ZjI4MzMxZDIifQ==