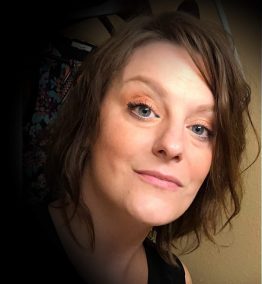 Hello! Do NOT let the name, without enough vowels, scare you away! It is pronounced just like it looks, without adding anything, (SR*N*KA) and it's German and Czech.  Born and raised in the fox cities, although I have also ventured out for a few years in San Diego and Phoenix, so whether you are looking for small town or big city I am it!
Every 20 seconds someone becomes a victim of Domestic Violence, Manipulation, Gaslighting or some other form of controlling behavior.  Are you confused, maybe even a little crazy, in your current situation?  These  behaviors and situations can happen to ANYONE, regardless of race, age, sexual orientation, socioeconomic status and can be in relationships that are or aren't even romantic or sexual.  I'm here to help you work through your experience, wherever or whatever that is.   I'm here to help, even if you aren't planning on leaving your situation we will come up with a safe plan to stay, together.
Trauma is any adverse experience that causes extreme emotional reaction: nightmares, flashbacks, anxiety etc.  When meeting with me many may reach their destination feeling guilty for their response to their unique experience — because its "less than" others.  As we begin the journey to health and recovery, I assure all that their individual experience is different and unique.  Our goal is to get to the point where you know that your feelings/emotions are not better or worse than another's, and all individuals have a right to their feelings.  No trauma is better, worse, harder or easier than another because it depends on how we emotionally react to the situation.
To those who are suffering with anxiety, depression, PTSD, Bipolar or a trauma experience, I'd like to ask these questions: Do you have nightmares, headaches, stress reactions, flash backs? I can help!
The Trauma National Counsel reports that 70% of American's have suffered a traumatic event in their lives.  We continue to learn more and more about what a traumatic event is, as well as looks like, including: car accidents, care giver trauma and more.  I believe that many more have experienced trauma in their lives and don't even know it!!  With 5+ years of experience working with trauma, I sometimes use EMDR, a newer therapy to treat trauma, its a process to help individuals with whatever they are going through. With many tools in my tool belt  I will help!