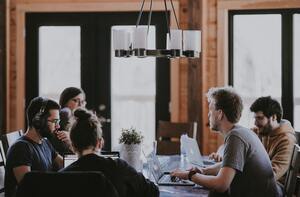 Do you know an 18 to 24-year-old that: 
Hasn't left home


Hasn't gotten their driver's license


Isn't working or in school?


Appears Socially Awkward, but
is very Aware of the world happenings
---
They're actually experiencing:
Stress (Social Anxiety & General Anxiety)
Depression
Fear that Paralyzes them – Keeping them  Stuck

 
---
So many in this age group (18-24) are

Failing to Launch!!
---

Flying Lessons is designed to help them: 

Get Motivated to Drive
Leave the Nest
Discover a Career to Sustain Them Long-term
Communicate More Clearly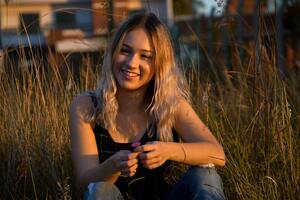 ---
Why are they at this stage? 
If you ask me, it's because they are constantly bombarded with information on how badly things may go. Having social awareness is a good thing, but it can be a detriment.  It "holds them back" from trying new things and gaining experience.
---
Fear IS what holds them back!!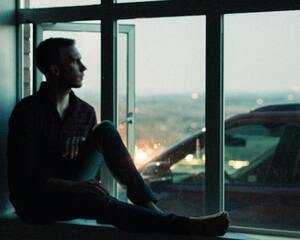 ---
  They appear lazy, and may even own that, because who really wants to admit that they are afraid? 
---
Flying Lessons is an educational support group designed to address the fear underlying of their inaction, work through anxiety and depression — and HELP the
Failure to Launch Youth

transform into independent young adults, with: 


Confidence
Life skills
Motivation
Knowledge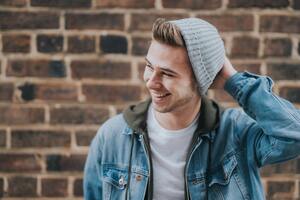 ---
As a bird that leaves its nest, spreads its wings, and flies, this group gives the  guidance participants need to Fly the Coup and Leave the Nest!  

---

Topics:

Anxiety

"What are we afraid of?"

"Progress over perfection"

Adulting 101

"Are we stuck?

"Where are we going?"

---

Group meets weekly on Thursday evenings.  Flying Lesson's is an 8-week course (new groups start once the others finish).   For more information and to enroll please fill out the form below:
eyJpZCI6IjE4IiwibGFiZWwiOiJmbHlpbmciLCJhY3RpdmUiOiIxIiwib3JpZ2luYWxfaWQiOiI2IiwidW5pcXVlX2lkIjoiYmpsMTdiIiwicGFyYW1zIjp7ImVuYWJsZUZvck1lbWJlcnNoaXAiOiIwIiwidHBsIjp7IndpZHRoIjoiMTAwIiwid2lkdGhfbWVhc3VyZSI6IiUiLCJiZ190eXBlXzAiOiJjb2xvciIsImJnX2ltZ18wIjoiIiwiYmdfY29sb3JfMCI6IiMzMzMzMzMiLCJiZ190eXBlXzEiOiJub25lIiwiYmdfaW1nXzEiOiIiLCJiZ19jb2xvcl8xIjoiI2ZmZmZmZiIsImJnX3R5cGVfMiI6ImNvbG9yIiwiYmdfaW1nXzIiOiIiLCJiZ19jb2xvcl8yIjoiI2VmNjE2MSIsImJnX3R5cGVfMyI6ImNvbG9yIiwiYmdfaW1nXzMiOiIiLCJiZ19jb2xvcl8zIjoiI2RkMzMzMyIsImZpZWxkX2Vycm9yX2ludmFsaWQiOiIiLCJmb3JtX3NlbnRfbXNnIjoiVGhhbmsgeW91IGZvciBjb250YWN0aW5nIHVzISIsImZvcm1fc2VudF9tc2dfY29sb3IiOiIjNGFlOGVhIiwiaGlkZV9vbl9zdWJtaXQiOiIxIiwicmVkaXJlY3Rfb25fc3VibWl0IjoiaHR0cHM6XC9cL21pY2hhZWxub2xsY291bnNlbGluZy5jb21cL2ZseS10aGFuay15b3VcLyIsInRlc3RfZW1haWwiOiJtaWNoYWVsQG1pY2hhZWxub2xsY291bnNlbGluZy5jb20iLCJzYXZlX2NvbnRhY3RzIjoiMSIsImV4cF9kZWxpbSI6IjsiLCJlbmJfZmJfY29udmVydCI6IjEiLCJmYl9jb252ZXJ0X2Jhc2UiOiIiLCJmaWVsZF93cmFwcGVyIjoiPGRpdiBbZmllbGRfc2hlbGxfY2xhc3Nlc10gW2ZpZWxkX3NoZWxsX3N0eWxlc10+W2ZpZWxkXTxcL2Rpdj4ifSwiZmllbGRzIjpbeyJic19jbGFzc19pZCI6IjEyIiwibmFtZSI6IiIsImxhYmVsIjoiIiwicGxhY2Vob2xkZXIiOiIiLCJ2YWx1ZSI6IjxkaXYgY2xhc3M9XCJwYXBlci1wbGFuZVwiPjxpbWcgc3JjPVwiaHR0cHM6XC9cL21pY2hhZWxub2xsY291bnNlbGluZy5jb21cL3dwLWNvbnRlbnRcL3BsdWdpbnNcL2NvbnRhY3QtZm9ybS1ieS1zdXBzeXN0aWNcL2Fzc2V0c1wvZm9ybXNcL2ltZ1wvaW1hZ2VzXC9wYXBlci1wbGFuZS5wbmdcIiBcLz48XC9kaXY+PGRpdiBjbGFzcz1cImZhIGZhLXBhcGVyLXBsYW5lLW9cIj5cdTAwYTA8XC9kaXY+PGgzPkNvbnRhY3QgVXM8XC9oMz48cD5Eb24ndCBoZXNpdGF0ZSB0byBjb250YWN0IHVzLCB3ZSdsbCBhbnN3ZXIgeW91IHNvb24hPFwvcD4iLCJodG1sIjoiaHRtbGRlbGltIiwibWFuZGF0b3J5IjoiMCIsImFkZF9jbGFzc2VzIjoiIiwiYWRkX3N0eWxlcyI6IiIsImFkZF9hdHRyIjoiIn0seyJic19jbGFzc19pZCI6IjEyIiwibmFtZSI6ImZpcnN0X25hbWUiLCJsYWJlbCI6IiIsInBsYWNlaG9sZGVyIjoiTmFtZSIsInZhbHVlIjoiIiwiaHRtbCI6InRleHQiLCJtYW5kYXRvcnkiOiIxIiwibWluX3NpemUiOiIiLCJtYXhfc2l6ZSI6IiIsImFkZF9jbGFzc2VzIjoiIiwiYWRkX3N0eWxlcyI6IiIsImFkZF9hdHRyIjoiIiwidm5fb25seV9udW1iZXIiOiIwIiwidm5fb25seV9sZXR0ZXJzIjoiMCIsInZuX3BhdHRlcm4iOiIwIn0seyJic19jbGFzc19pZCI6IjEyIiwibmFtZSI6ImVtYWlsIiwibGFiZWwiOiIiLCJwbGFjZWhvbGRlciI6IkVtYWlsIiwidmFsdWUiOiIiLCJodG1sIjoiZW1haWwiLCJtYW5kYXRvcnkiOiIxIiwibWluX3NpemUiOiIiLCJtYXhfc2l6ZSI6IiIsImFkZF9jbGFzc2VzIjoiIiwiYWRkX3N0eWxlcyI6IiIsImFkZF9hdHRyIjoiIiwidm5fb25seV9udW1iZXIiOiIwIiwidm5fb25seV9sZXR0ZXJzIjoiMCIsInZuX3BhdHRlcm4iOiIwIn0seyJic19jbGFzc19pZCI6IjEyIiwibmFtZSI6InBob25lIiwibGFiZWwiOiIiLCJwbGFjZWhvbGRlciI6IlBob25lIE51bWJlciIsInZhbHVlIjoiIiwiaHRtbCI6InRleHQiLCJtYW5kYXRvcnkiOiIwIiwibWluX3NpemUiOiIiLCJtYXhfc2l6ZSI6IiIsImFkZF9jbGFzc2VzIjoiIiwiYWRkX3N0eWxlcyI6IiIsImFkZF9hdHRyIjoiIiwidm5fb25seV9udW1iZXIiOiIwIiwidm5fb25seV9sZXR0ZXJzIjoiMCIsInZuX3BhdHRlcm4iOiIwIn0seyJic19jbGFzc19pZCI6IjEyIiwibmFtZSI6Im1lc3NhZ2UiLCJsYWJlbCI6IiIsInBsYWNlaG9sZGVyIjoiTWVzc2FnZSIsInZhbHVlIjoiIiwiaHRtbCI6InRleHRhcmVhIiwibWFuZGF0b3J5IjoiMSIsIm1pbl9zaXplIjoiIiwibWF4X3NpemUiOiIiLCJhZGRfY2xhc3NlcyI6IiIsImFkZF9zdHlsZXMiOiIiLCJhZGRfYXR0ciI6IiIsInZuX29ubHlfbnVtYmVyIjoiMCIsInZuX29ubHlfbGV0dGVycyI6IjAiLCJ2bl9wYXR0ZXJuIjoiMCJ9LHsiYnNfY2xhc3NfaWQiOiIxMiIsIm5hbWUiOiJmb3VuZCIsImxhYmVsIjoiSG93IGRpZCB5b3UgaGVhciBhYm91dCB0aGlzIGdyb3VwPyIsInZhbHVlIjoiUHN5Y2hvbG9neSBUb2RheSIsInZhbHVlX3ByZXNldCI6IiIsImh0bWwiOiJjaGVja2JveGxpc3QiLCJtYW5kYXRvcnkiOiIwIiwibGFiZWxfZGVsaW0iOiIiLCJkaXNwbGF5IjoiY29sIiwiYWRkX2NsYXNzZXMiOiIiLCJhZGRfc3R5bGVzIjoiIiwiYWRkX2F0dHIiOiIiLCJpY29uX2NsYXNzIjoiIiwiaWNvbl9zaXplIjoiIiwiaWNvbl9jb2xvciI6IiIsInRlcm1zIjoiIiwib3B0aW9ucyI6W3sibmFtZSI6IlBzeWNoVG9kYXkiLCJsYWJlbCI6IlBzeWNob2xvZ3kgVG9kYXkifSx7Im5hbWUiOiJGQiIsImxhYmVsIjoiRmFjZWJvb2sifSx7Im5hbWUiOiJTZWFyY2giLCJsYWJlbCI6IkludGVybmV0IFNlYXJjaCAoR29vZ2xlKSJ9LHsibmFtZSI6IkZyaWVkIiwibGFiZWwiOiJGcmllbmQifSx7Im5hbWUiOiJGYW1pbHkiLCJsYWJlbCI6IkZhbWlseSJ9LHsibmFtZSI6Ik90aGVyQ2xpbmljIiwibGFiZWwiOiJPdGhlciBDbGluaWMifSx7Im5hbWUiOiJXZWJzaXRlIiwibGFiZWwiOiJXZWJzaXRlIn1dfSx7ImJzX2NsYXNzX2lkIjoiMTIiLCJuYW1lIjoiVGltZSIsImxhYmVsIjoiV2hhdCBpcyBhIGdvb2QgdGltZSB0byBjb25uZWN0PyIsInZhbHVlIjoiIiwidmFsdWVfcHJlc2V0IjoiIiwiaHRtbCI6ImNoZWNrYm94bGlzdCIsIm1hbmRhdG9yeSI6IjEiLCJsYWJlbF9kZWxpbSI6IiIsImRpc3BsYXkiOiJyb3ciLCJhZGRfY2xhc3NlcyI6IiIsImFkZF9zdHlsZXMiOiIiLCJhZGRfYXR0ciI6IiIsImljb25fY2xhc3MiOiIiLCJpY29uX3NpemUiOiIiLCJpY29uX2NvbG9yIjoiIiwidGVybXMiOiIiLCJvcHRpb25zIjpbeyJuYW1lIjoiOSBhbSAtIDEyIHBtIiwibGFiZWwiOiI5IGFtIC0gMTIgcG0ifSx7Im5hbWUiOiIxMi00IHBtIiwibGFiZWwiOiIxMi00IHBtIn0seyJuYW1lIjoiNS05IHBtIiwibGFiZWwiOiI1LTlwbSJ9XX0seyJic19jbGFzc19pZCI6IjEyIiwibmFtZSI6InNlbmQiLCJsYWJlbCI6IlNlbmQiLCJodG1sIjoic3VibWl0IiwiYWRkX2NsYXNzZXMiOiIiLCJhZGRfc3R5bGVzIjoiIiwiYWRkX2F0dHIiOiIifV0sIm9wdHNfYXR0cnMiOnsiYmdfbnVtYmVyIjoiNCJ9fSwiaW1nX3ByZXZpZXciOiJvcGFjaXR5LWdyZXkucG5nIiwidmlld3MiOiIyNSIsInVuaXF1ZV92aWV3cyI6IjIwIiwiYWN0aW9ucyI6IjAiLCJzb3J0X29yZGVyIjoiNiIsImlzX3BybyI6IjAiLCJhYl9pZCI6IjAiLCJkYXRlX2NyZWF0ZWQiOiIyMDE2LTA1LTAzIDE1OjAxOjAzIiwiaW1nX3ByZXZpZXdfdXJsIjoiaHR0cHM6XC9cL21pY2hhZWxub2xsY291bnNlbGluZy5jb21cL3dwLWNvbnRlbnRcL3BsdWdpbnNcL2NvbnRhY3QtZm9ybS1ieS1zdXBzeXN0aWNcL2Fzc2V0c1wvZm9ybXNcL2ltZ1wvcHJldmlld1wvb3BhY2l0eS1ncmV5LnBuZyIsInZpZXdfaWQiOiIxOF80MTQxMzEiLCJ2aWV3X2h0bWxfaWQiOiJjc3BGb3JtU2hlbGxfMThfNDE0MTMxIiwiY29ubmVjdF9oYXNoIjoiOTNmOWJhMDY0ZDE2OTgzNDk2YTFiNTMzOGM0M2E1OTMifQ==