Gathering Interest for the following Groups 2020: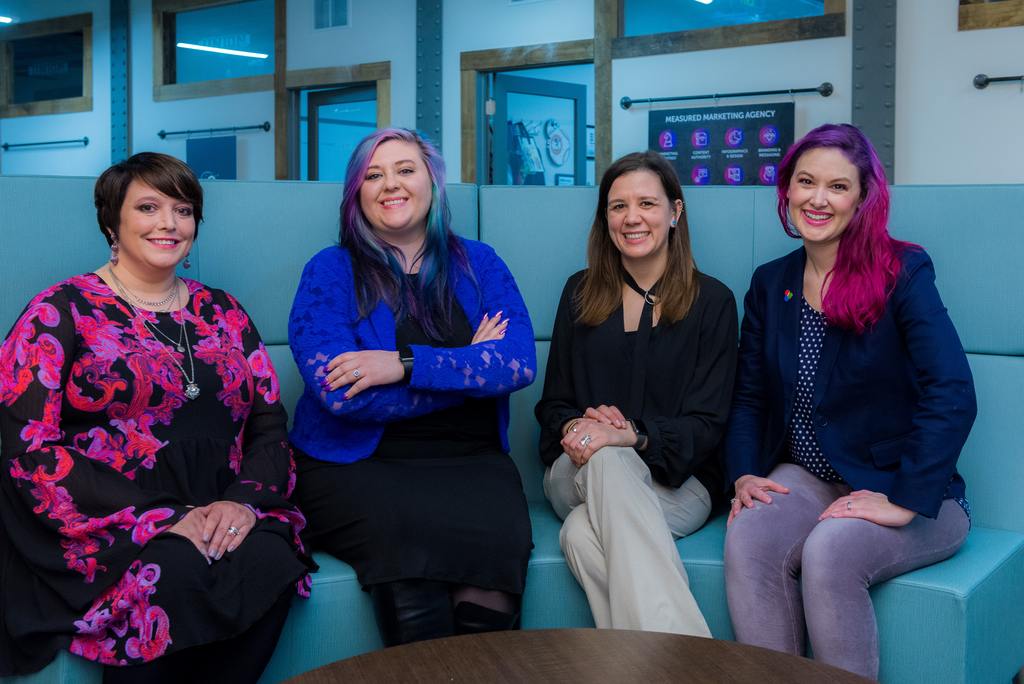 S.A.D. (Stressed, Angry and Depressed): A Women's Anger Management Group: 
Learn a better way to resolve conflicts, improve communication skills, reduce the explosion phase that we think of as anger (and why this is not true), relaxation strategies and ways to reduce what we think of as angry outbursts.
More on Anger Management
Teen Support and Therapy – Male
Is your teenage son exhibiting self-confidence lower than he'd like? Is he having difficulties communicating with the family, classmates and his main support group? Does he look in the mirror only to feel unhappy (or worse)? Does he want to be empowered? Gain self awareness? Learn how to work through body image issues or solve problems more easily? Does he know how to "love" himself? If he's living with low self-esteem this group is for him!  Group  Date(s)/Time(s) TBD
Stress Management
Group to focus on reducing stress/anxiety. Participants will learn what stress is, why it's necessary and how to work through stress, rather than try to avoid it. Anxiety not only affects the body, but it also affects thoughts and behaviors. Stress management gives each participant a variety of benefits: sustained peak performance, cognitive flexibility, memory, decision making, and even longevity. If feeling stressed, demoralized, depressed and/or anxious, this 6 week group can help you. Dates/Times TBD
If you (or someone you know) is interested in one, or more, of these groups, please send me an email (form below), call or text for more information.
A few things to know about group:
All prospective members need to complete an in-person or phone screening intake session with Michael
All members will be required to fill out initial paperwork
All members will be notified of date/time of group when dates/times are finalized
Groups are limited to the first 10 participants (there will be a wait list for anyone after these spots are filled)
There will be separate Men's and Women's groups, if possible, otherwise all groups are coed
You may be able to use insurance benefits to pay for groups
Payment per week is $30, if not using insurance.  I ask that you pay in advance and have a credit/debit card on file for recurring payments
All information will be strictly confidential
*Form is secure and encrypted for HIPAA compliance.

eyJpZCI6IjEyIiwibGFiZWwiOiJncm91cCBpbmZvIiwiYWN0aXZlIjoiMSIsIm9yaWdpbmFsX2lkIjoiMSIsInVuaXF1ZV9pZCI6IndlZmoyIiwicGFyYW1zIjp7ImVuYWJsZUZvck1lbWJlcnNoaXAiOiIwIiwidHBsIjp7IndpZHRoIjoiMTAwIiwid2lkdGhfbWVhc3VyZSI6IiUiLCJiZ190eXBlXzAiOiJub25lIiwiYmdfaW1nXzAiOiIiLCJiZ19jb2xvcl8wIjoiIzgxZDc0MiIsImJnX3R5cGVfMSI6ImNvbG9yIiwiYmdfaW1nXzEiOiIiLCJiZ19jb2xvcl8xIjoiIzMzMzMzMyIsImJnX3R5cGVfMiI6ImNvbG9yIiwiYmdfaW1nXzIiOiIiLCJiZ19jb2xvcl8yIjoiIzMzMzMzMyIsImJnX3R5cGVfMyI6ImNvbG9yIiwiYmdfaW1nXzMiOiIiLCJiZ19jb2xvcl8zIjoiIzMzMzMzMyIsImZpZWxkX2Vycm9yX2ludmFsaWQiOiIiLCJmb3JtX3NlbnRfbXNnIjoiVGhhbmsgeW91IGZvciBjb250YWN0aW5nIHVzISIsImZvcm1fc2VudF9tc2dfY29sb3IiOiIjMDAwMDAwIiwiaGlkZV9vbl9zdWJtaXQiOiIxIiwicmVkaXJlY3Rfb25fc3VibWl0IjoiIGh0dHA6XC9cL21pY2hhZWxub2xsY291bnNlbGluZy5jb21cL2dyb3VwLXRoYW5rLXlvdVwvIiwidGVzdF9lbWFpbCI6Im1pY2hhZWxAbWljaGFlbG5vbGxjb3Vuc2VsaW5nLmNvbSIsInNhdmVfY29udGFjdHMiOiIxIiwiZXhwX2RlbGltIjoiOyIsImZiX2NvbnZlcnRfYmFzZSI6IiIsInB1Yl9wb3N0X3R5cGUiOiJwb3N0IiwicHViX3Bvc3Rfc3RhdHVzIjoicHVibGlzaCIsInJlZ193cF9jcmVhdGVfdXNlcl9yb2xlIjoic3Vic2NyaWJlciIsImZpZWxkX3dyYXBwZXIiOiI8ZGl2IFtmaWVsZF9zaGVsbF9jbGFzc2VzXSBbZmllbGRfc2hlbGxfc3R5bGVzXT5bZmllbGRdPFwvZGl2PiJ9LCJmaWVsZHMiOlt7ImJzX2NsYXNzX2lkIjoiNiIsIm5hbWUiOiJmaXJzdF9uYW1lIiwibGFiZWwiOiJGaXJzdCBuYW1lIiwicGxhY2Vob2xkZXIiOiIiLCJ2YWx1ZSI6IiIsInZhbHVlX3ByZXNldCI6IiIsImh0bWwiOiJ0ZXh0IiwibWFuZGF0b3J5IjoiMSIsIm1pbl9zaXplIjoiIiwibWF4X3NpemUiOiIiLCJhZGRfY2xhc3NlcyI6IiIsImFkZF9zdHlsZXMiOiIiLCJhZGRfYXR0ciI6IiIsInZuX29ubHlfbnVtYmVyIjoiMCIsInZuX29ubHlfbGV0dGVycyI6IjAiLCJ2bl9wYXR0ZXJuIjoiMCIsInZuX2VxdWFsIjoiIiwiaWNvbl9jbGFzcyI6IiIsImljb25fc2l6ZSI6IiIsImljb25fY29sb3IiOiIifSx7ImJzX2NsYXNzX2lkIjoiNiIsIm5hbWUiOiJsYXN0X25hbWUiLCJsYWJlbCI6Ikxhc3QgTmFtZSIsInBsYWNlaG9sZGVyIjoiIiwidmFsdWUiOiIiLCJ2YWx1ZV9wcmVzZXQiOiIiLCJodG1sIjoidGV4dCIsIm1hbmRhdG9yeSI6IjAiLCJtaW5fc2l6ZSI6IiIsIm1heF9zaXplIjoiIiwiYWRkX2NsYXNzZXMiOiIiLCJhZGRfc3R5bGVzIjoiIiwiYWRkX2F0dHIiOiIiLCJ2bl9vbmx5X251bWJlciI6IjAiLCJ2bl9vbmx5X2xldHRlcnMiOiIwIiwidm5fcGF0dGVybiI6IjAiLCJ2bl9lcXVhbCI6IiIsImljb25fY2xhc3MiOiIiLCJpY29uX3NpemUiOiIiLCJpY29uX2NvbG9yIjoiIn0seyJic19jbGFzc19pZCI6IjEyIiwibmFtZSI6ImVtYWlsIiwibGFiZWwiOiJFbWFpbCBBZGRyZXNzIiwicGxhY2Vob2xkZXIiOiIiLCJ2YWx1ZSI6IiIsInZhbHVlX3ByZXNldCI6IiIsImh0bWwiOiJlbWFpbCIsIm1hbmRhdG9yeSI6IjEiLCJtaW5fc2l6ZSI6IiIsIm1heF9zaXplIjoiIiwiYWRkX2NsYXNzZXMiOiIiLCJhZGRfc3R5bGVzIjoiIiwiYWRkX2F0dHIiOiIiLCJ2bl9vbmx5X251bWJlciI6IjAiLCJ2bl9vbmx5X2xldHRlcnMiOiIwIiwidm5fcGF0dGVybiI6IjAiLCJ2bl9lcXVhbCI6IiIsImljb25fY2xhc3MiOiIiLCJpY29uX3NpemUiOiIiLCJpY29uX2NvbG9yIjoiIn0seyJic19jbGFzc19pZCI6IjEyIiwibmFtZSI6InBob25lIiwibGFiZWwiOiJwaG9uZSIsInBsYWNlaG9sZGVyIjoiLSAgIC0iLCJ2YWx1ZSI6IiIsInZhbHVlX3ByZXNldCI6IiIsImh0bWwiOiJudW1iZXIiLCJtYW5kYXRvcnkiOiIxIiwibWluX3NpemUiOiIiLCJtYXhfc2l6ZSI6IiIsImFkZF9jbGFzc2VzIjoiIiwiYWRkX3N0eWxlcyI6IiIsImFkZF9hdHRyIjoiIiwidm5fb25seV9udW1iZXIiOiIwIiwidm5fb25seV9sZXR0ZXJzIjoiMCIsInZuX3BhdHRlcm4iOiIiLCJ2bl9lcXVhbCI6IiIsImljb25fY2xhc3MiOiIiLCJpY29uX3NpemUiOiIiLCJpY29uX2NvbG9yIjoiIn0seyJic19jbGFzc19pZCI6IjEyIiwibmFtZSI6Imdyb3VwIiwibGFiZWwiOiJXaGljaCBncm91cChzKSBhcmUgeW91IGludGVyZXN0ZWQgaW4/IiwidmFsdWUiOiIiLCJ2YWx1ZV9wcmVzZXQiOiIiLCJodG1sIjoiY2hlY2tib3hsaXN0IiwibWFuZGF0b3J5IjoiMSIsImxhYmVsX2RlbGltIjoiIiwiZGlzcGxheSI6InJvdyIsImFkZF9jbGFzc2VzIjoiIiwiYWRkX3N0eWxlcyI6IiIsImFkZF9hdHRyIjoiIiwiaWNvbl9jbGFzcyI6IiIsImljb25fc2l6ZSI6IiIsImljb25fY29sb3IiOiIiLCJ0ZXJtcyI6IiIsIm9wdGlvbnMiOlt7Im5hbWUiOiJBbmdlciIsImxhYmVsIjoiQW5nZXIgTWFuYWdlbWVudCJ9LHsibmFtZSI6IlRlZW4gU3VwcG9ydFwvVGhlcmFweSIsImxhYmVsIjoiVGVlbiBTdXBwb3J0XC9UaGVyYXB5In0seyJuYW1lIjoiU3RyZXNzIiwibGFiZWwiOiJTdHJlc3MgTWFuYWdlbWVudCJ9XX0seyJic19jbGFzc19pZCI6IjEyIiwibmFtZSI6IkFjY29tcGxpc2htZW50IiwibGFiZWwiOiJXaGF0IHdvdWxkIHlvdSBsaWtlIHRvIGFjY29tcGxpc2ggaW4gYSBncm91cD8iLCJwbGFjZWhvbGRlciI6IiIsInZhbHVlIjoiIiwidmFsdWVfcHJlc2V0IjoiIiwiaHRtbCI6InRleHQiLCJtYW5kYXRvcnkiOiIwIiwibWluX3NpemUiOiIiLCJtYXhfc2l6ZSI6IiIsImFkZF9jbGFzc2VzIjoiIiwiYWRkX3N0eWxlcyI6IiIsImFkZF9hdHRyIjoiIiwidm5fb25seV9udW1iZXIiOiIwIiwidm5fb25seV9sZXR0ZXJzIjoiMCIsInZuX3BhdHRlcm4iOiIiLCJ2bl9lcXVhbCI6IiIsImljb25fY2xhc3MiOiIiLCJpY29uX3NpemUiOiIiLCJpY29uX2NvbG9yIjoiIn0seyJic19jbGFzc19pZCI6IjEyIiwibmFtZSI6InN0cnVnZ2xlcyIsImxhYmVsIjoiV2hhdCBhcmUgeW91IGJpZ2dlc3Qgc3RydWdnbGVzXC9jaGFsbGVuZ2VzIHlvdSBmYWNlIGN1cnJlbnRseT8iLCJwbGFjZWhvbGRlciI6IiIsInZhbHVlIjoiIiwidmFsdWVfcHJlc2V0IjoiIiwiaHRtbCI6InRleHQiLCJtYW5kYXRvcnkiOiIxIiwibWluX3NpemUiOiIiLCJtYXhfc2l6ZSI6IiIsImFkZF9jbGFzc2VzIjoiIiwiYWRkX3N0eWxlcyI6IiIsImFkZF9hdHRyIjoiIiwidm5fb25seV9udW1iZXIiOiIwIiwidm5fb25seV9sZXR0ZXJzIjoiMCIsInZuX3BhdHRlcm4iOiIwIiwidm5fZXF1YWwiOiIiLCJpY29uX2NsYXNzIjoiIiwiaWNvbl9zaXplIjoiIiwiaWNvbl9jb2xvciI6IiJ9LHsiYnNfY2xhc3NfaWQiOiIxMiIsIm5hbWUiOiJvdGhlciIsImxhYmVsIjoiSXMgdGhlcmUgYW55dGhpbmcgZWxzZSB5b3UnZCBsaWtlIHRvIHNoYXJlIGJlZm9yZSB3ZSBzY2hlZHVsZSBhbiBpbnRha2UgaW50ZXJ2aWV3PyIsInBsYWNlaG9sZGVyIjoiIiwidmFsdWUiOiIiLCJ2YWx1ZV9wcmVzZXQiOiIiLCJodG1sIjoidGV4dCIsIm1hbmRhdG9yeSI6IjAiLCJtaW5fc2l6ZSI6IiIsIm1heF9zaXplIjoiIiwiYWRkX2NsYXNzZXMiOiIiLCJhZGRfc3R5bGVzIjoiIiwiYWRkX2F0dHIiOiIiLCJ2bl9vbmx5X251bWJlciI6IjAiLCJ2bl9vbmx5X2xldHRlcnMiOiIwIiwidm5fcGF0dGVybiI6IiIsInZuX2VxdWFsIjoiIiwiaWNvbl9jbGFzcyI6IiIsImljb25fc2l6ZSI6IiIsImljb25fY29sb3IiOiIifSx7ImJzX2NsYXNzX2lkIjoiNiIsIm5hbWUiOiJzZW5kIiwibGFiZWwiOiJTZW5kIiwiaHRtbCI6InN1Ym1pdCIsImFkZF9jbGFzc2VzIjoiIiwiYWRkX3N0eWxlcyI6IiIsImFkZF9hdHRyIjoiIn0seyJic19jbGFzc19pZCI6IjYiLCJuYW1lIjoicmVzZXQiLCJsYWJlbCI6IlJlc2V0IiwiaHRtbCI6InJlc2V0IiwiYWRkX2NsYXNzZXMiOiIiLCJhZGRfc3R5bGVzIjoiIiwiYWRkX2F0dHIiOiIifV0sIm9wdHNfYXR0cnMiOnsiYmdfbnVtYmVyIjoiNCJ9fSwiaW1nX3ByZXZpZXciOiJiYXNlLWNvbnRhY3QuanBnIiwidmlld3MiOiI3NjQiLCJ1bmlxdWVfdmlld3MiOiI1NjUiLCJhY3Rpb25zIjoiMTIiLCJzb3J0X29yZGVyIjoiMSIsImlzX3BybyI6IjAiLCJhYl9pZCI6IjAiLCJkYXRlX2NyZWF0ZWQiOiIyMDE2LTA1LTAzIDE1OjAxOjAzIiwiaW1nX3ByZXZpZXdfdXJsIjoiaHR0cDpcL1wvc3Vwc3lzdGljLTQyZDcua3hjZG4uY29tXC9fYXNzZXRzXC9mb3Jtc1wvaW1nXC9wcmV2aWV3XC9iYXNlLWNvbnRhY3QuanBnIiwidmlld19pZCI6IjEyXzk5NjYzNCIsInZpZXdfaHRtbF9pZCI6ImNzcEZvcm1TaGVsbF8xMl85OTY2MzQiLCJjb25uZWN0X2hhc2giOiI5NzY0MTk3ZjJhZDRhMWI3YzU0MDc4YjYzYWQ3YWMyNyJ9